The Steiner family has owned and operated the Burrville Cider Mill since 1996. Greg Sr., Cindy, Greg Jr. and Tina purchased the Cider Mill in January 1996. It was quite the fixer upper back then. They redid the roof and floors in the "old mill" to make it safe again for customers. None of the Steiners had ever operated a cider press or a donut machine before so that was a learning curve in itself! Three of Greg and Tina's children, Forrest(3), Rebeka(2), and Zack(1), were also part of the crew back in 1996. You can imagian how fun it was to learn an entirely new business along with raising 3 young children but they did it! And just look how far we've come. Three more children were born during the early years at the Mill, Brooke(1997), Jenna(2001), and Laurel(2004). All 6 children are now a part of what the Mill is today. Family is a huge part of what has made the Cider Mill grow and prosper and we like to think that family values are a big reason our Mill is such a loved place in the North Country. Now over 20 years later some things have changed. We bought a new press in 2011, purchased a few new donut machines along the way and built a new store. Sadly, in 2018 Tina passed away. This has been hard because family is everything to us. Learning to love and operate the Mill without Momma has been one of our biggest challenges but we know she is looking down on us from heaven smiling. Our goal every day is to make her proud of us as a family and keep the Cider Mill operating in her image. The kids have opened many new business's of their own including a Diner/ Gas Staion (Forrest & wife Kaitlyn), an apiary (Beka & husban John), a concession stand (Zack), a welding and wood shop (Brooke and husband Josh), a goats milk soap business (Laurel), and a jewlery making business (Forrest's wife Kaitlyn). We've also added a few spouses and grand babies to the mix! Currently (2020) there are 8 grandbabies amoungst the 3 married couples with one more grandbaby on the way! Our family grows more every year! Below you can learn more about our personal business's.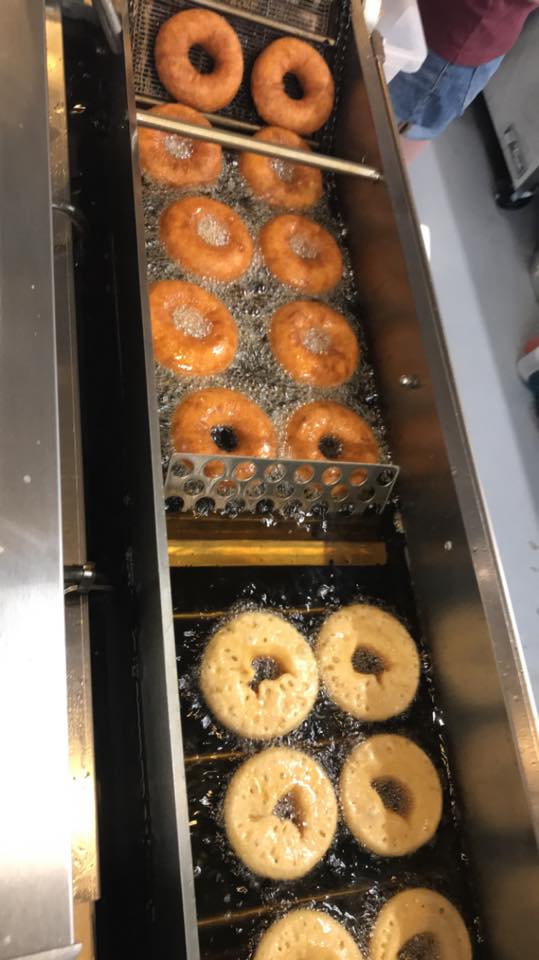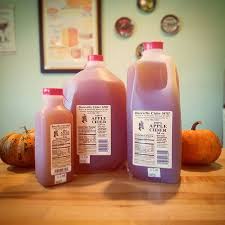 In 2018 daughter Brooke and husband Josh opened a welding shop in Rodman, NY. They take on many different jobs and also weld metal art that they sell at the Cider Mill. In 2019 they purchased a CNC machine that cuts metal and wood. They can design almost any metal sign you can come up with, from nature scenes to bible verses. They are learning how to use the CNC machine to cut wood as well. They will be able to offer all sorts of wooden toys and puzzles when they figure it out! Head over to their facebook page and take a look at all they can do!
Forrest & Kaitlyn Steiner
Forrest purchased the gas station on Route 12 in Burrville in 2014. He has done a lot of work to the building since. He most notably has added a dining area and built a new kitchen. If your looking for a place to eat check Steiner's out. They've got the best pizza and wings in Burrville! Stop by sometime for some ice cream. The "swirl freeze" machine can take any hard ice cream and turn it into a soft serve. Its the only machine like it in the area! Check out their facebook page for daily specials!
We have always had goats growing up. Laurel is an artist and also took a special interest in raising the goats. She decided at the young age of 14, to milk them to make her own artisian style goats milk soaps. She offers an array of different scents and disigns, including Coffee, Oats and Honey, Lavender, Hot Mulled Cider and many many more. Her soap is beautiful, smells amazing, and looks so nice on your soap tray! You can find her soap at the Cider Mill in the Fall. Check out her facebook to see the different designs and scents she offers.
SouthWicks Concession Stand
Greg Sr. and Cindy ran the consession stand at both Southwicks and Wescotts from 2002-2009 when us kids were small. We grew up on the beach and cooking(eating) french fries in the summers! Zack carried on grandma and grandpas tradition and started running Southwicks Concession in 2015. If you are looking for a gorgious New York State beach with an ocean feel and beautiful sandy beaches, Southwicks is the place to be! When youre done swimming go say hi to Zack, grab a bite to eat, and an icecream or slushy.
If you're looking for a one of a kind piece of jewlery, check out Backyard Baubles. Kaitlyn wire wraps gorgious necklaces, bracelets, and rings. Each piece is unique and beautiful! Kaitlyn's jewlery is available on facebook and at the Mill during the fall season. Check out her facebook page for more pictures of her work.